Reviews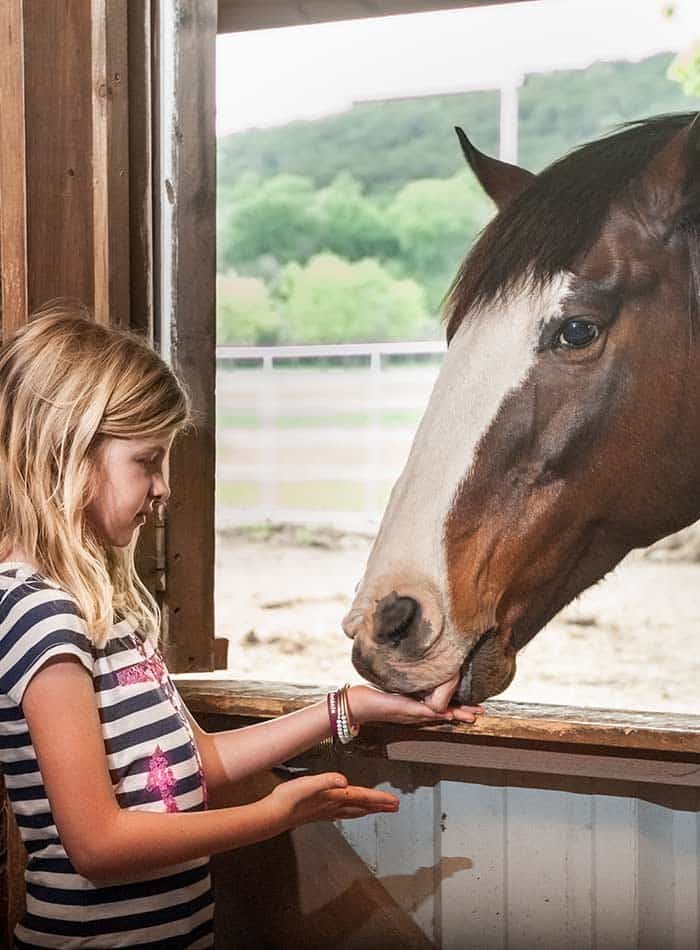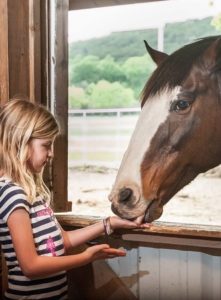 "We have been coming to Country Woods Inn for over 12 years. It's a magical place where you feel like you are traveling back in time – in all the best way. Off the grid, simple pleasures of food cooked over fire, board games, hide and seek. A much needed balm for the soul after a long isolated year."
– M. Hermes
"This place is beyond anything I've ever experienced. Kids love the animals from the horse to the fat cat wandering around camp. Best family time I've ever had. We will absolutely go back." – Gerri O.
"Maybe my family's favorite place to stay EVER. We felt like pioneers exploring the woods and settlers roaming the farm. It was the perfect rustic getaway without sacrificing modern amenities." – M. Scales
"With three young girls, I'm not sure there is a more magical place on earth! There is so much to do on the property you don't need to leave! I feel like this is the vacation that my girls will remember for the rest of their lives!" – John Martin
"This place is like going to grandma's and getting full run of the place and being spoiled along the way. It reminded me of the inn from the movie White Christmas – so cozy and with so much thought put into it." – Branch
"Our stay was truly amazing. Our visit to the area was to see Dinosaur Valley Sate Park. We could hardly get our kids to leave this property! They loved exploring in the fields and woods. They loved all the farm animals. They loved the tree house, kid size library and art studio. We will be back!!!" – Vintage Spartan/Rail Car family
"We gifted our daughter and 3 grandchildren with a magical weekend at Country Woods Inn. It was a time to sleep well, cavort with goats and bunnies, chase fireflies and just be free to run and play." – V. Stevens
"We went for the dinosaurs and happened upon an enchanting little jewel with Country Woods Inn. Be prepared to fall in love!" – M. Respondek
"Stepping out of reality and into a safe, magical, and healing place. It's walking distance to Big Rocks Park and Downtown Glen Rose." – Samantha Young
"It was a 5+ star stay! We will have memories of this wonderful weekend with our kids and grandkids for a long time!" – G. Brewer
"Teaching the NEW about the old! Entire place was exceptionally clean and cozy. Got the kids away from their electronics and enjoying old school out doors and family time." – J. Hall
"Like stepping into a dream! We were overjoyed and surprised at all the hidden treasures… from the animals to interact with, to the quiet hiking trails, to the river to fish in, to the gorgeous setting to relax and read a good book in. This beautiful place fosters play and family/friend connections, and the peaceful surroundings truly touch your soul." – Sarah Zia
"The night before we had to go we were already feeling sad that we had to leave." – Anonymous
"My husband and I just went there for our honeymoon. I had been there once in the past as a kid with my family and had loved it back then, and it was well worth making Glen Rose our Honeymoon location! The inn sits next to a beautiful river walk where you can go fishing or swimming, the little cottages were adorable and detailed to perfection. Easily better than any 5 star hotel you could find in a tourist city." – Anonymous
"If we didn't know any better, we would believe that ALL the Fire Flies were brought in just for us! We had a wonderful stay!" – Shelley
"Amazing place for an outdoor experience! We grilled and used the campfire pit and enjoyed the camping experience, but slept in a real bed with the comforts of home! We will be back for sure." – Trip Advisor Anonymous
"A magical destination for families or anyone seeking a respite from city life. It has endless activities to keep the children engaged, and a relaxed atmosphere that melts away tiredness and tension." – A. Burnham
"A rural heaven and reflections of unhurried times… Sammy the pig is one lucky fellow!" – Gail
"BEWARE…. just go ahead and book an extra day. Because you'll never want to leave." – Micki
"I could live there! The setting is beautiful with views of green pastures on one side and the river on the other." – Doris Wootan
"This place surpassed my expectations! I would recommend to anyone to come to this little piece of heaven. Well done!" – Patricia
"This place is like something out of a calendar page! This is a wonderful spot to forget the agenda and just live in the moment." – Michelle
"We ended up skipping the local dinosaur attractions because the kids just wanted to return to the Inn! Beautiful trees with swings, fire pits, a treehouse, kids' reading and art cottages, tetherball, but most of all… the animals! Even my 14 year old put down his phone! I can see this being a great destination for a large family reunion – there are plenty of lodging options here. We stayed two nights but we could have stayed a week for how much the kids loved it and how much there was to do." – Melanie Jones
"This place is a true treasure." – Karen Lee
"MAGICAL! By far the best staycation in DFW!" – Marisa
"I decided a few years ago that I would not give them 'things' for Christmas, but 'experiences with Nanna' instead…no better place than here! – Lynne
"Times sure have changed, everywhere but at Country Woods Inn."- The Murrays
"This is the road less traveled." -C. B.
"I always leave here a better mom." – Barbara M.
"This is possibly an understatement, but this is nothing more than a magical experience for the kids. This working farm is so much fun and the convenience to the river is great. A safe, nature-oriented experience for your family." – Anonymous
"On the Paluxy Riverwalk area of Glen Rose, this quaint place has something for everyone. Nestled in a small foothill overlooking the beautiful meadows we were treated to deer frolicking the meadow areas. Just the getaway we were looking for!" – MC
"We spent three days in this child's paradise. Love the breakfast in the barn and feeding all the animals. The Big Rock Park is easily in walking distance." – Ruth King Gernhart
"…could hardly choose between climbing trees, tire swing, barnyard and the river. We were racing from one outdoor delight to another. To see my little girl spend a spring morning in your bluebonnet meadow was the best of blessings!" – Barbara
"It was magical wondering through the woods looking at flowers, butterflies, setting rainbows and little happy children running around chasing geese! Thank you, your place is awesome." – Corbin
"From the Rail Car cabin and all its charms to the Fat Cat who loves to visit. The deer and birds, along with the farm animals, make this place about as close to Heaven as you can get in Texas without dying to get there." – R. Bassi
"I just wanted to thank you for preserving such a place to remember the true reality of our being on this earth." – C. Farris
"The spirit of Norman Rockwell is alive and well at CWI." – A. Glassbrook
"No detail was overlooked. Everything was amazing. We were missing the farm the very second we left. Can't wait to go back!!" – C. Melin
"We are now officially the coolest parents ever!" – The Youngs
"Out of all the places we have stayed, this has been our favorite AirBnB experience. Do not think this place is just a place for families with young children. The location is awesome. it is close to downtown as well as to the state park and on the river. We will definitely go back!" – Private AirBnB
"My 4th visit to Country Woods Inn. It is a Texas treasure where our family will continue to make memories for years to come!" – Nicky King
"Like camping but so much better. It made my college student act like a sweet little girl again, any momma would love that!" – C. French
"Everything about your stay at Country Woods Inn was perfect. There was so much to do on site, there was no need to leave. Snuggling with the bunnies and photographing nature were the activities of choice. Wendy, the property manager, was very helpful and always close by." – Larissa Sherman
"I can't express how perfect everything has been. Our daughter is having such a glorious time. – The Paul Family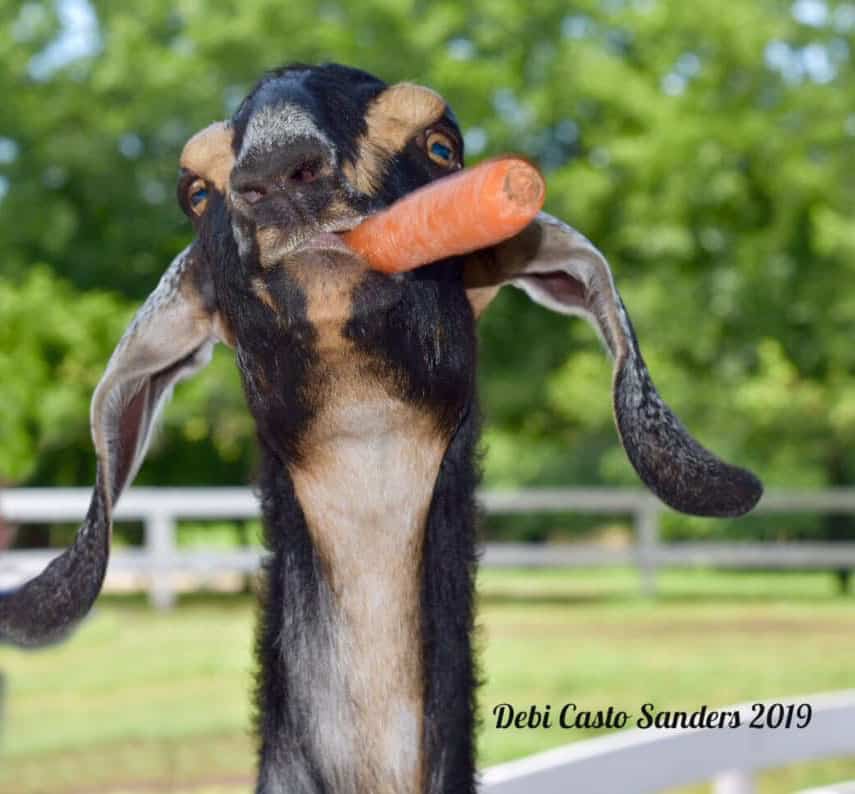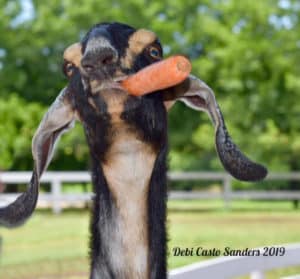 "The best gift of all is time …making memories with my family." – Mark R.
"Today we take with us the magic of a Camelot in Texas." – Cynthia and Don
"What an amazing, peaceful piece of property in the heart of Glen Rose. There are multiple lodging options on this historic orchard farm. Conveniently located so you can get to Fossil Rim and Dinosaur Valley State Park, not to mention the shops and restaurants in town." – Kevin Duke
"The cabin we stayed in was absolutely perfect. Even my husband that would always go for a 5-star resort loved this place. Activities for the children. The outside was spectacular with tons of secret trails to walk in, even a pretend lemonade stand. This place is about simplicity and harmony. Just what we needed." – Dana D
"This place is amazing. Absolutely stunning. The beds are comfier than heaven." – Friez
"Definitely stay at least 2 days. Great place for social distancing. Glen Rose is a lovely community and this is a perfect spot for a weekend trip to recharge. – Judy Juarez
"Country Woods Inn is a hidden gem. It is all about family. I would recommend it to anyone wanting to get away and enjoy God's creation." – Evelyn Delacruz
"Our 12 & 10 year old grandsons snuggled up in the gigantic log bed with us. I couldn't keep the boys out of the barnyard. What a perfect respite for some family time during this pandemic." – M. Ruckel
"Speechless." – Aaron T.
"We loved our stay in the Rail Car. It was the most unique location we've ever stayed at. WE DIDN'T WANT TO LEAVE. It was perfect for our 6 year old to play and visit with the resident cat named Fat Cat. The Rail Car sits on farm land, so we had frequent visits from two friendly horses and donkey." – Anonymous 
"Thomas Wolfe is wrong…you can go home again, and I did!" – B. Bradley
"This place surpassed all my expectations. The Rail Car was a step into every train lovers dream. It had everything you would need for a perfect stay in the woods. Love, love, LOVE this place and would recommend to anyone wanting solitude all the way up to a family with kids!" – Anonymous
"Absolutely loved this place! Took our 2 grandkids. All the animals were amazing and actually came to the camper we were staying in. Such a special treat! I highly recommend you put this place on your bucket list!! We will be returning!!" – M. Gibson
"This was my 4th visit to Country Woods Inn. It is a Texas treasure where our family will continue to make memories for many years to come." – Nicky King
"Staying at Country Woods Inn is like camping in luxury!" – J.Nelson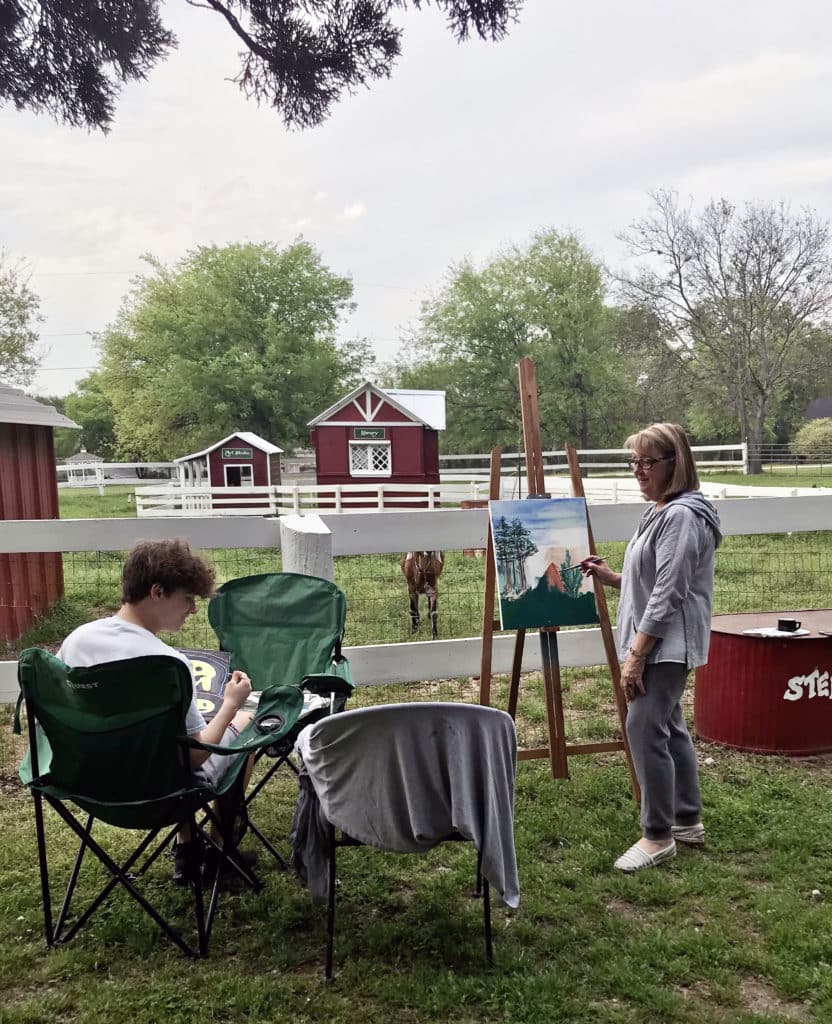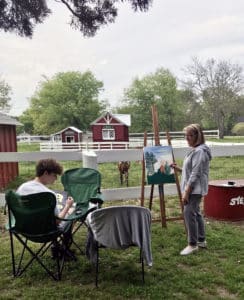 "This is by far one of the best trips I could have taken my boys on! Great customer service and SO much to do. We had a blast! THANK YOU!" – Glamping Guest
"When we were packing up my three children kept saying they didn't want to leave. On the ride home they said they wanted to go back." – Coretta Turner
"This is wonderful! Brings back my childhood!! S'mores, star gazing… such a beautiful place!" – T. Williams
"This place is amazing. Wendy is super accommodating and met our every need. Farmhouse was very comfortable and cozy. My grandkids never touched their electronics for the entire 3.5 days. We will be back and I will recommend to any and everyone I know!" – Kimberly
"Who needs room service when you can make s'mores over your own campfire."  – H.L.
"Here at Country Woods, we can sing and it doesn't matter if we are off key, we can hoot and holler with laughter, we can walk in the meadow and pick wild flowers, and just for a while, we can remember who we really are…simply God's child. No wonder I wanted to take a part of the weekend home with me. Thank you for a wonderful retreat" – J. Stephens
"Fantastic rustic cabins with a slew of things to do. We sat at the fire pit and walked the entire grounds. The next day we fed the horses, played with the ducks and pet the rabbits. There is a chapel on the land in addition to a walking trail along the river. Next time we plan on staying in one of the Airstreams or Rail Car. Brilliant time and we will be back again. In fact, we plan on using the location for our oldest son's wedding." – Daniel
"It was wonderful to be in a place where doors didn't need to be locked and windows didn't need to be shut." – Jan Wilson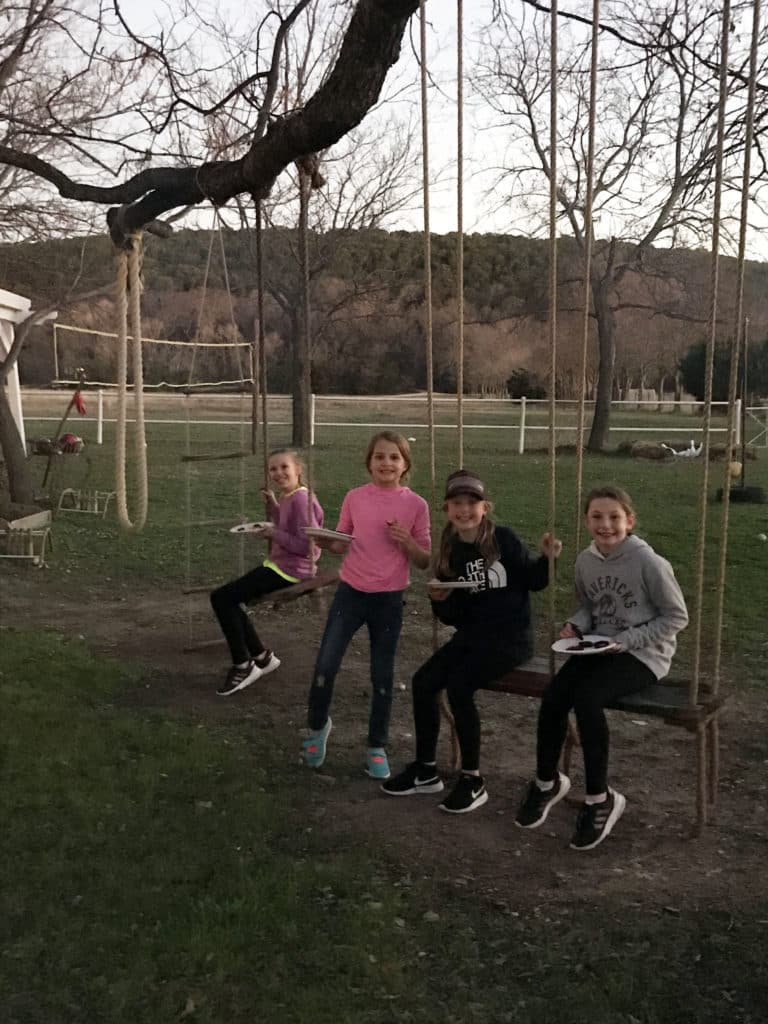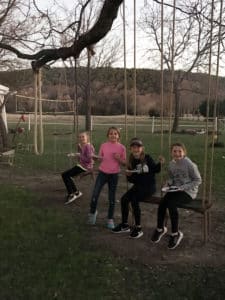 "This is my sixth visit and I have found two new favorite things…reading on the bench in the woods and hearing raindrops on the Rail Car roof." – Becky P.
"This place is fantastic!!! We are in love and already miss it. On the farm you will find the cutest animals, campfire under the stars, hammocks on the trees, river, woods, books, games… so many things to do!!" – Wendy Valdes
"We were in awe of the work that has gone into these cabins. Walking sticks at the door, books, games…it was like being at home if anyone had a house that amazing." – Carol
"I felt like Humpty Dumpty after his fall. But after a weekend here I feel put back together again." – Ms. Wade
"This place blew away any expectation I had! My kids (5 & 7) absolutely loved "glamping" and they did not want to leave. Can't wait to stay here again!" – Brittany Acosta
"We fed animals, looked at the stars and full moon, attempted to catch a lizard, hiked the trails, toted things in the wagons, giggled while swinging on the hammocks, and made a side trip to Dinosaur Valley State Park. They loved every second and have already asked if this can be their Christmas present again this year." -Lynn
"It's a beautiful thing to watch my children enjoy nature." – Mary B.
"Acres of land to wander on, swim in the river, wander to the top of the hill. Plenty of Covid-safe space for kids to explore, as well as fun areas to play and feed the animals." – Jacqui
"My 8 year old son does not want to leave. River swimming, petting zoo, hiking trails, campfires, etc. Wendy is great!" – Tim Grigsby
"The memories of our wedding cannot be measured… Absolutely amazing!" – Candice and Jared
"A favorite was the bunnies who visited our site and ate apple pieces out of our hands." – Ellen Rinard
"We knew there were going to be animals – but boy were there animals!" – Susanna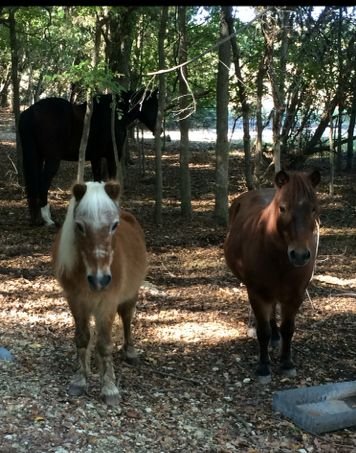 "My daughter has talked about Country Woods all year. Her reward for all of her reading was to go back there. You have certainly made an impression." – T. Patrick
"If I had written a script of how I wanted the day to go it would have paled in comparison to the reality of the day." -B. Matlock
"My children have never played and slept as hard as they did last night." – The Schafners"Deer came up this morning… such a beautiful reminder of our creator and the blessings he has given us. – The Slaters
"Undoubtedly the most unique place we have ever stayed." – A. B.
"What wonderful farm memories we will carry for a lifetime." – The Sorrels
"What an awesome place~ a balm to the soul…" – L.R.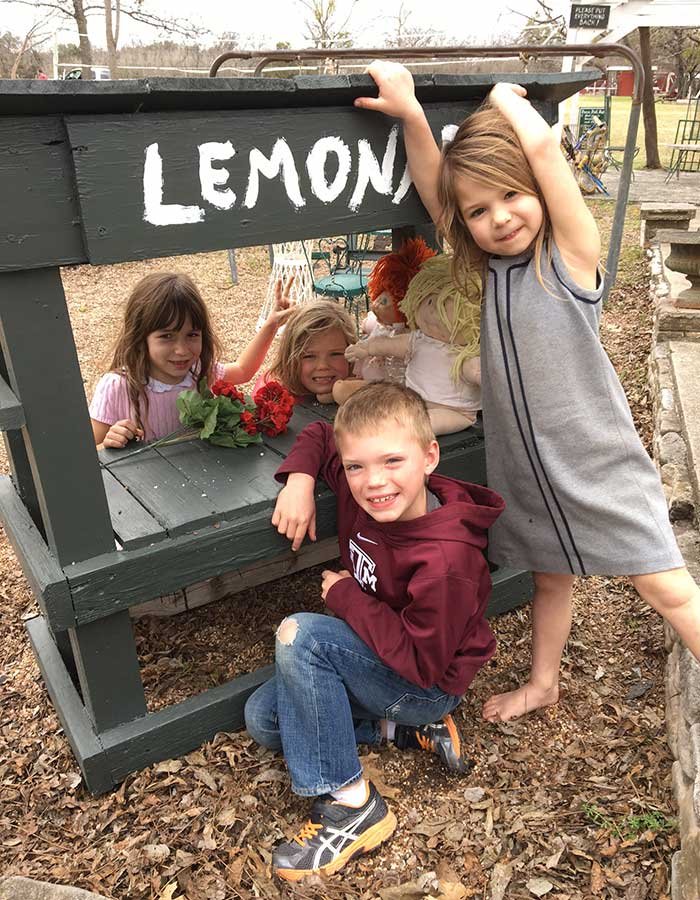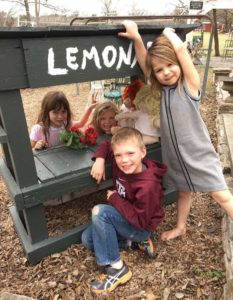 "Wow!…love, love, love this place. Every detail is perfect!" – S.D.
"Oh what fun we had climbing the mountains, exploring the trails and animals at the barn." – K.O.
"My moment was seeing the sun rise and glisten across the dewy pasture…" – Lisa Neal
"Short drive, long weekend." – Kara H.
"Lightning bugs, bird filled sky, evenings of quiet togetherness…this farm is enchanting." – The Ryan's
" It was here I discovered the beauty of my family again." – The Kohl's
"I always leave the same…wanting one day more." – Rebecca
"Every detail to make a getaway here memorable and to fill ones senses with God's magnificent work of nature." – A. Hart
"…Four days in a child's paradise." – L. Sims
"You know you've done something right when you please a ten year old boy and a forty year old mom." – L. Davis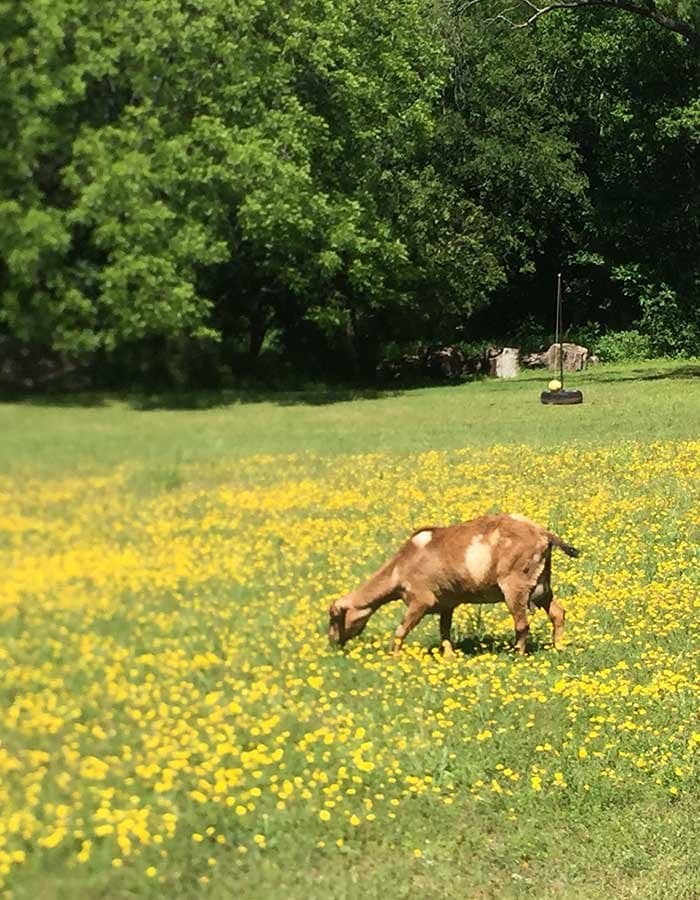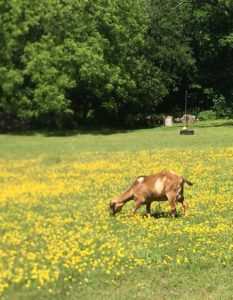 "Now I believe in fairy tales!" – Terry MC
"My eyes have been opened to the simpler pleasures in life…we will see you and your paradise soon." – J. Rodriguez
"…From the wild flowers in the meadow, birds chirping outside my window and the river bubbling along, I am greatly refreshed." – A. Hart
"You make Martha Stewart look unprepared!" – W.O. Fine
"To be surrounded by God's creations and to reflect on His qualities shown by them… we shall return." – The Gray Family
"…A spot of joy in the midst of all the chaos." – B. Worley
"Remembering that we were staying in an Airstream in the hottest part of the year for glamping, this place hit all the marks. Great hospitality, adorable thoughtful details, and fishing/river fun steps away. Can't beat it!" – Anonymous
"This truly is a magical place…I've got to leave now, but will always cherish this place." – Madeline
"We came here to reconnect as a family and get away from the business of our life…this is the perfect spot to do that!" – The Rose's
"Our wedding at The Chapel in The Woods was so close to heaven…" – The Townley's
"The full moon and the deer in the field were lagniappe!" – Irene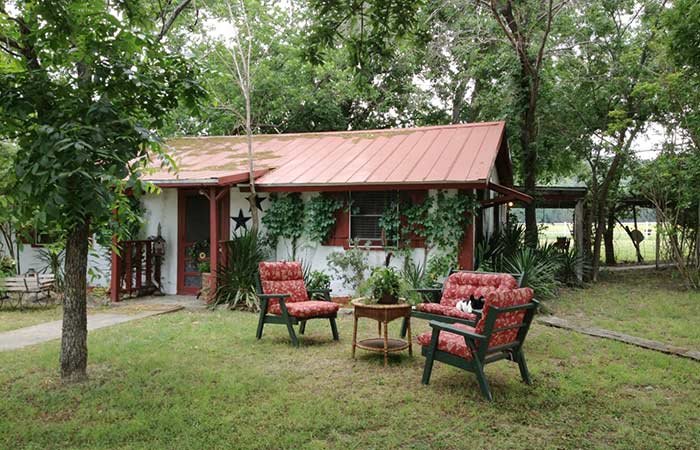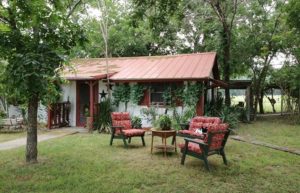 "Discover the beauty of your family while sharing in the simpler pleasures of life…bird song mornings, fire fly evenings and good ol' fashion fun in between." – a guest
"When I walked through the door, I felt I was in Maple grove in Little House on the Prairie…what you provide here is priceless." – J. Hastings