Photo Gallery Tour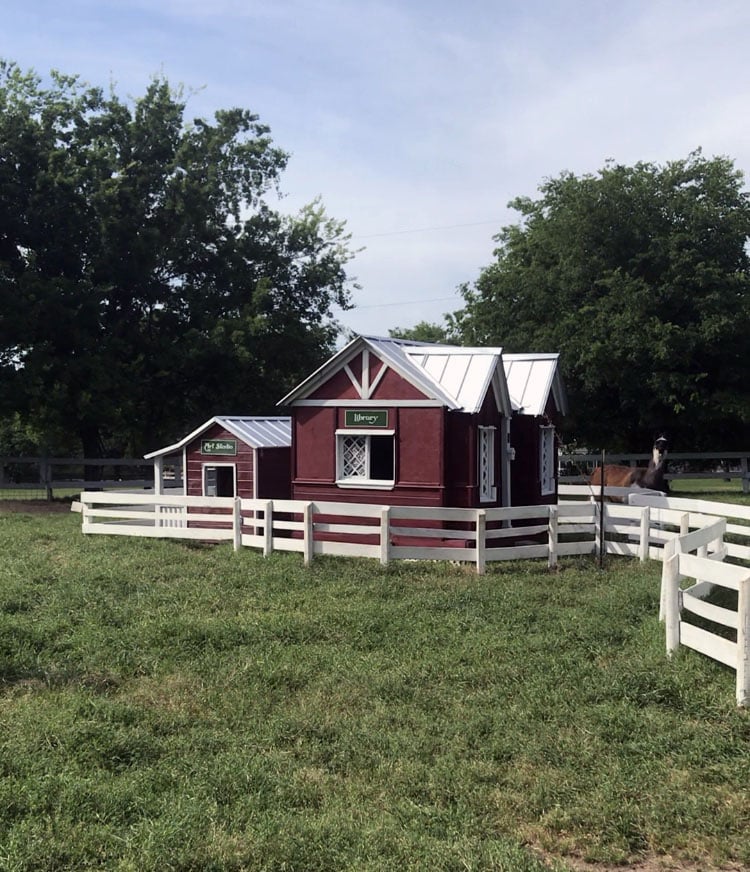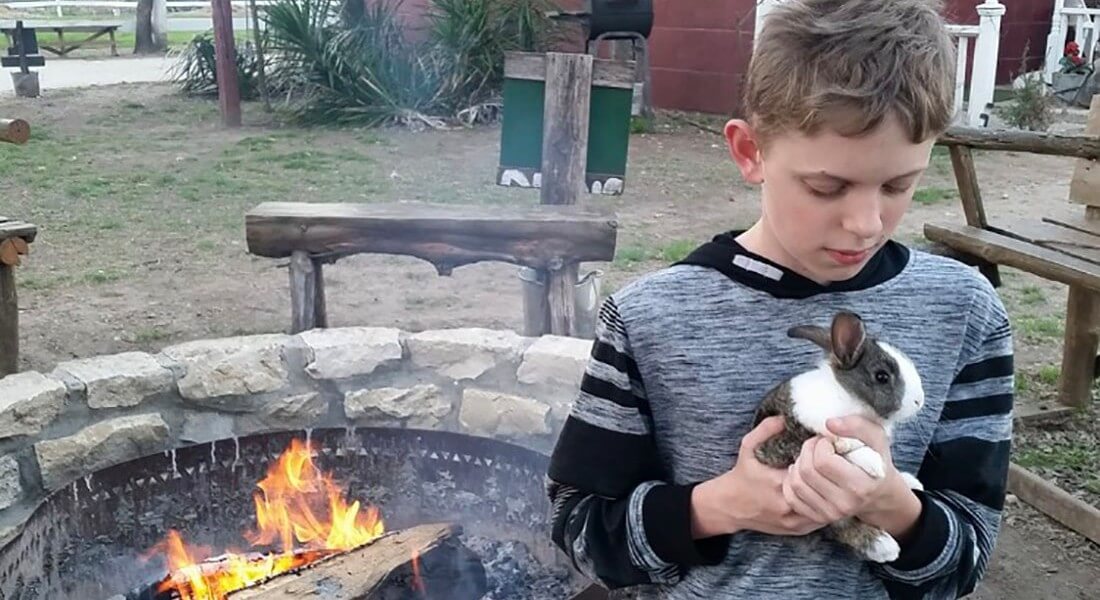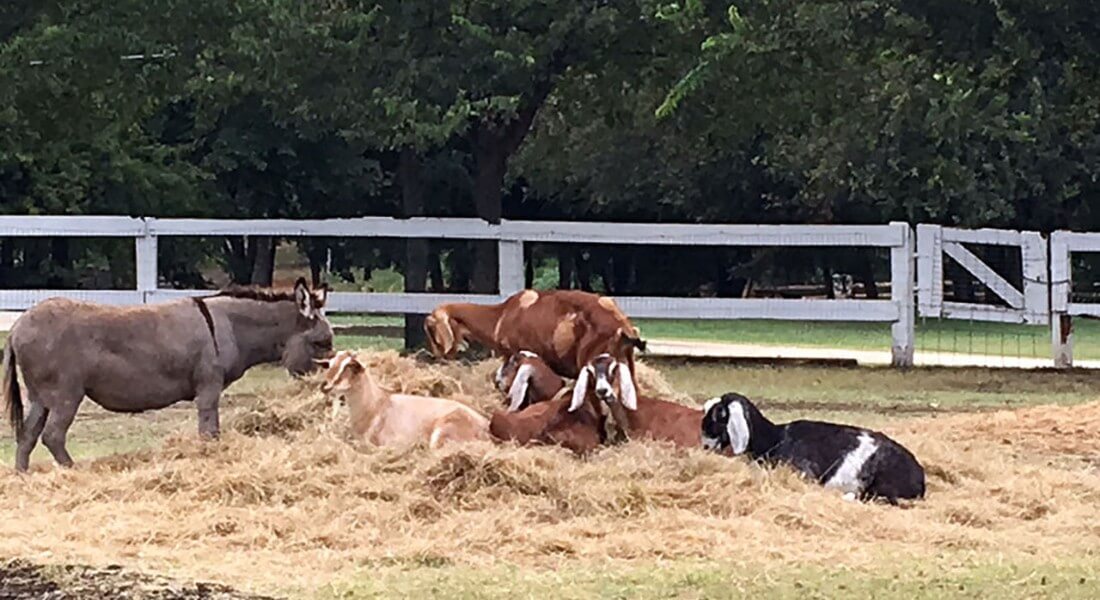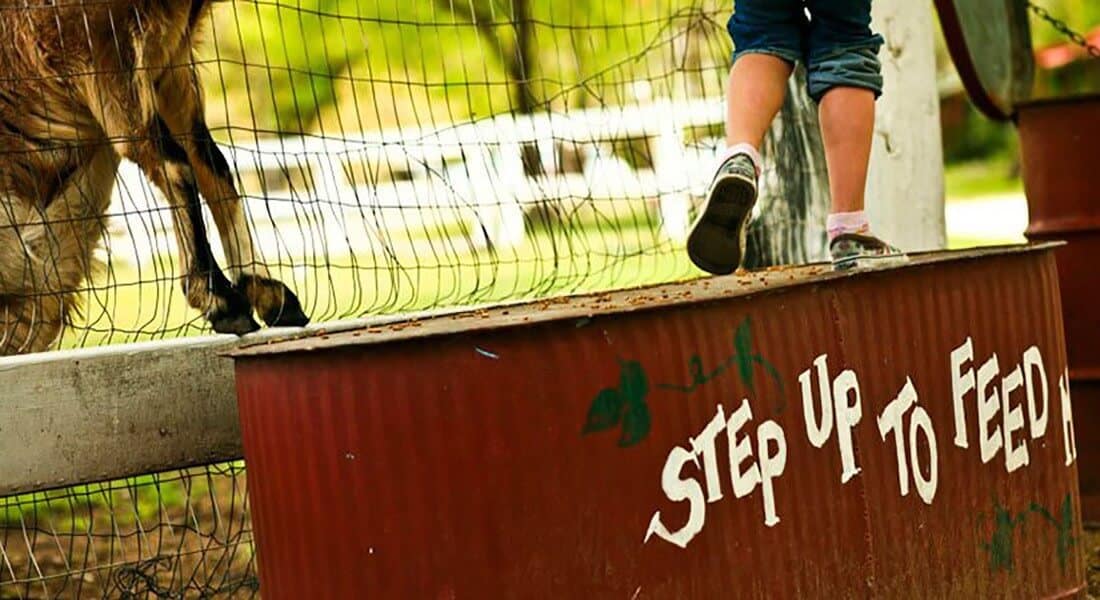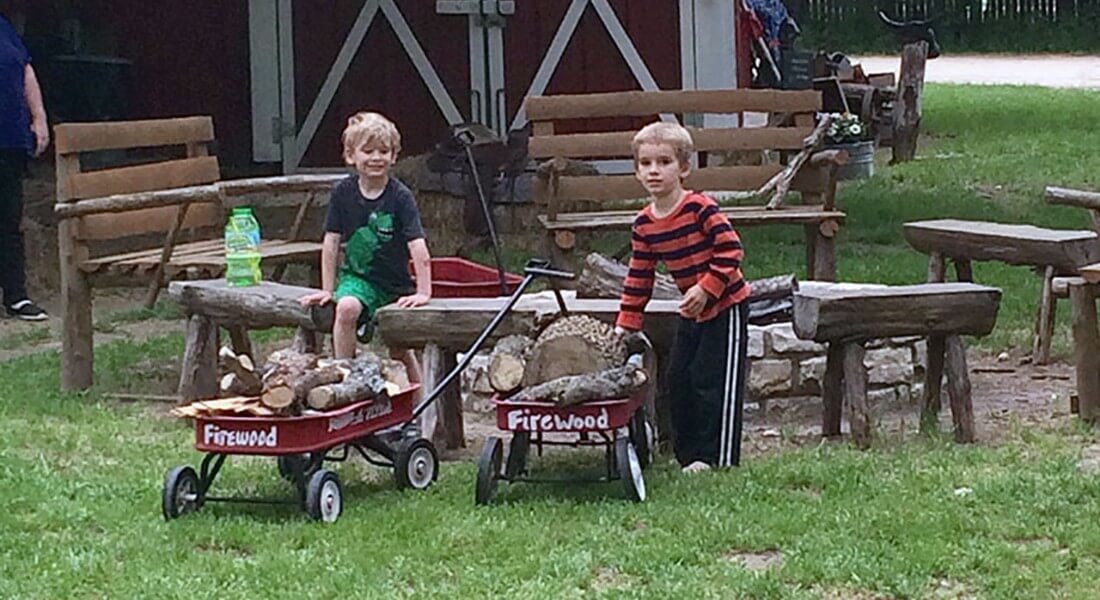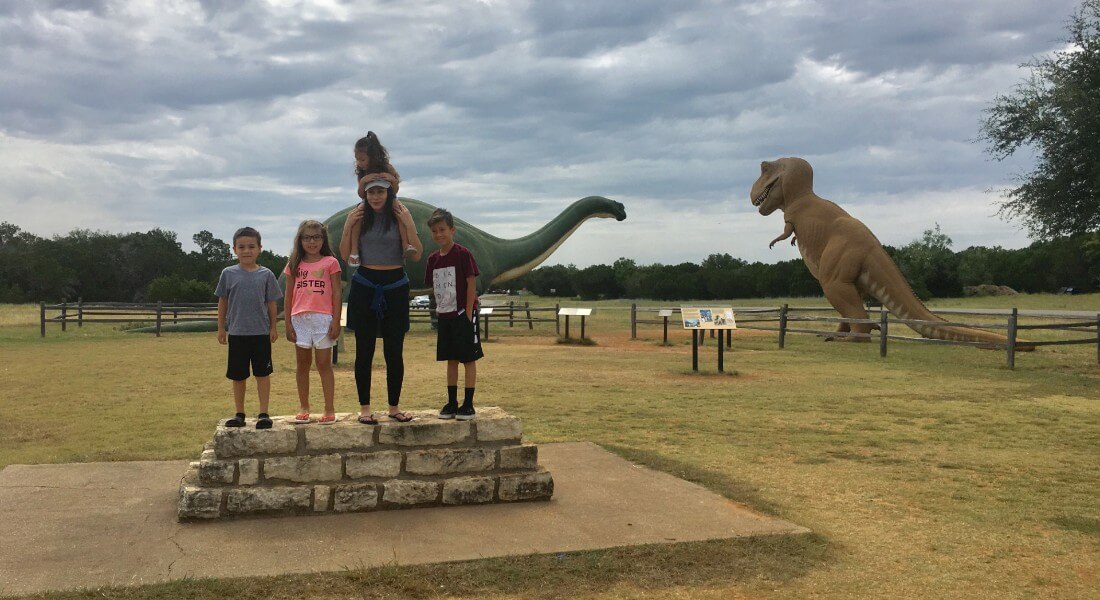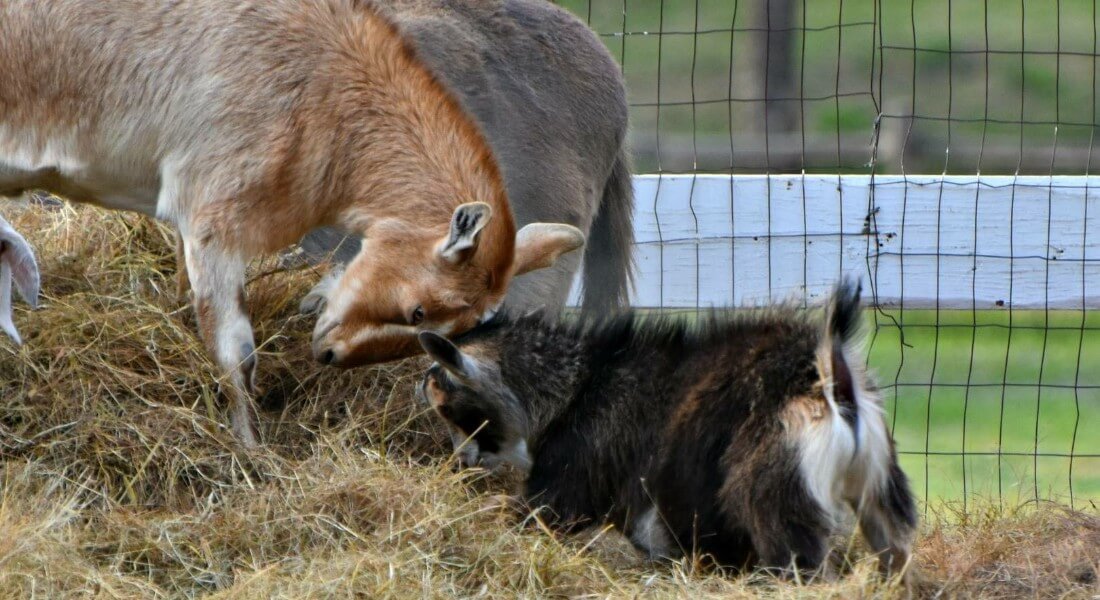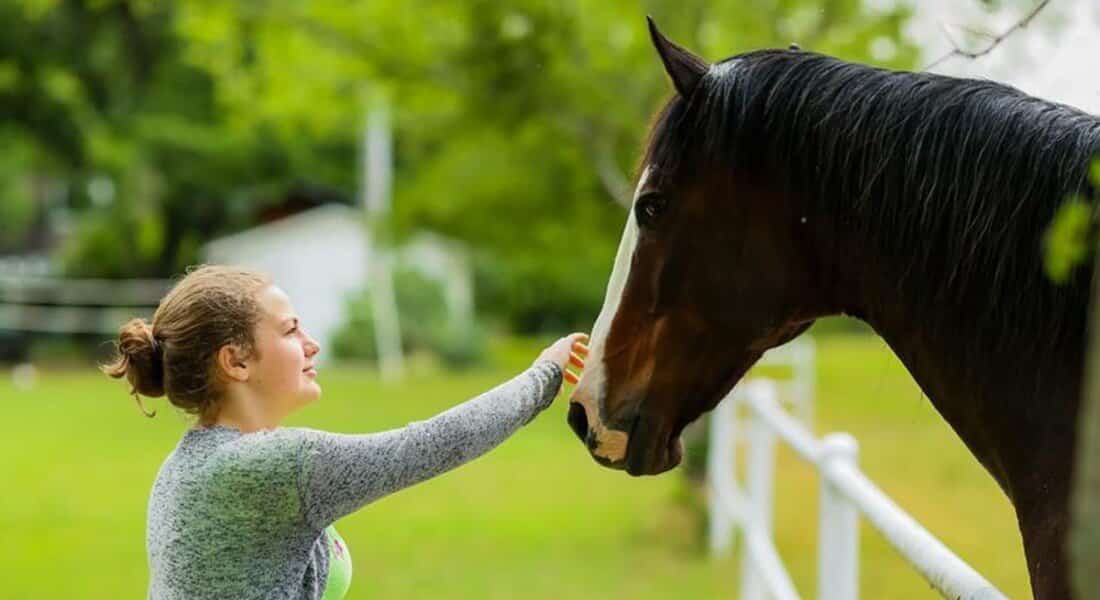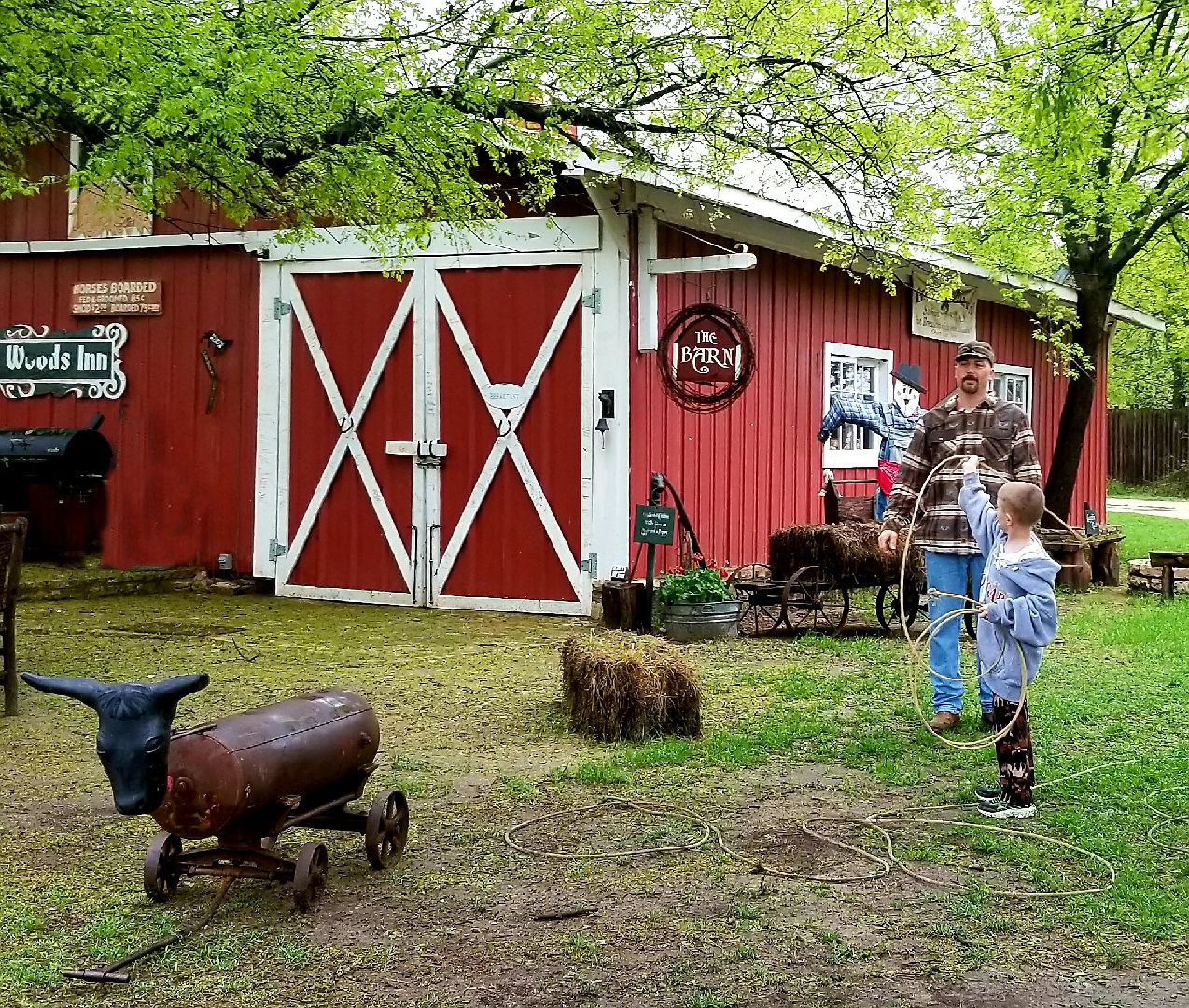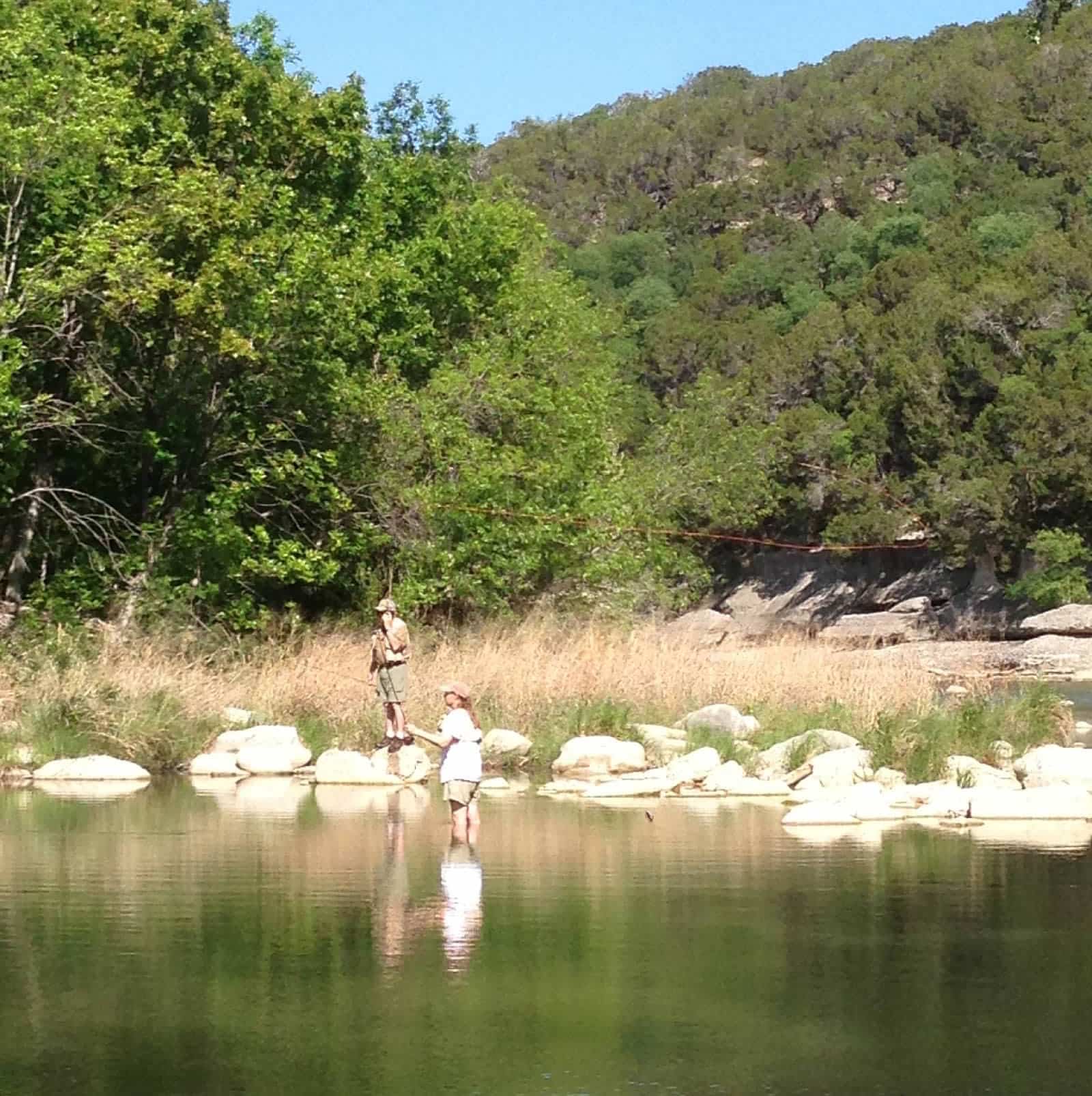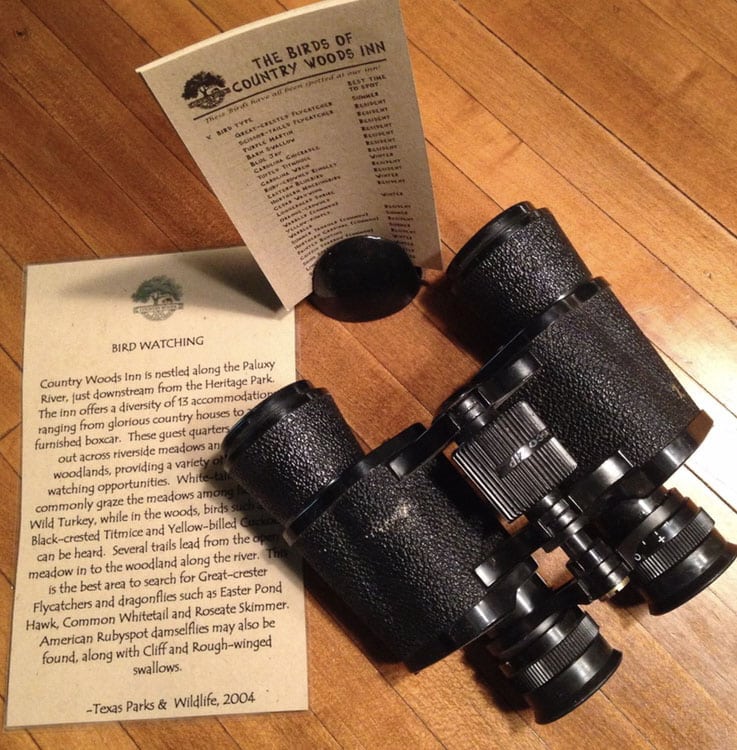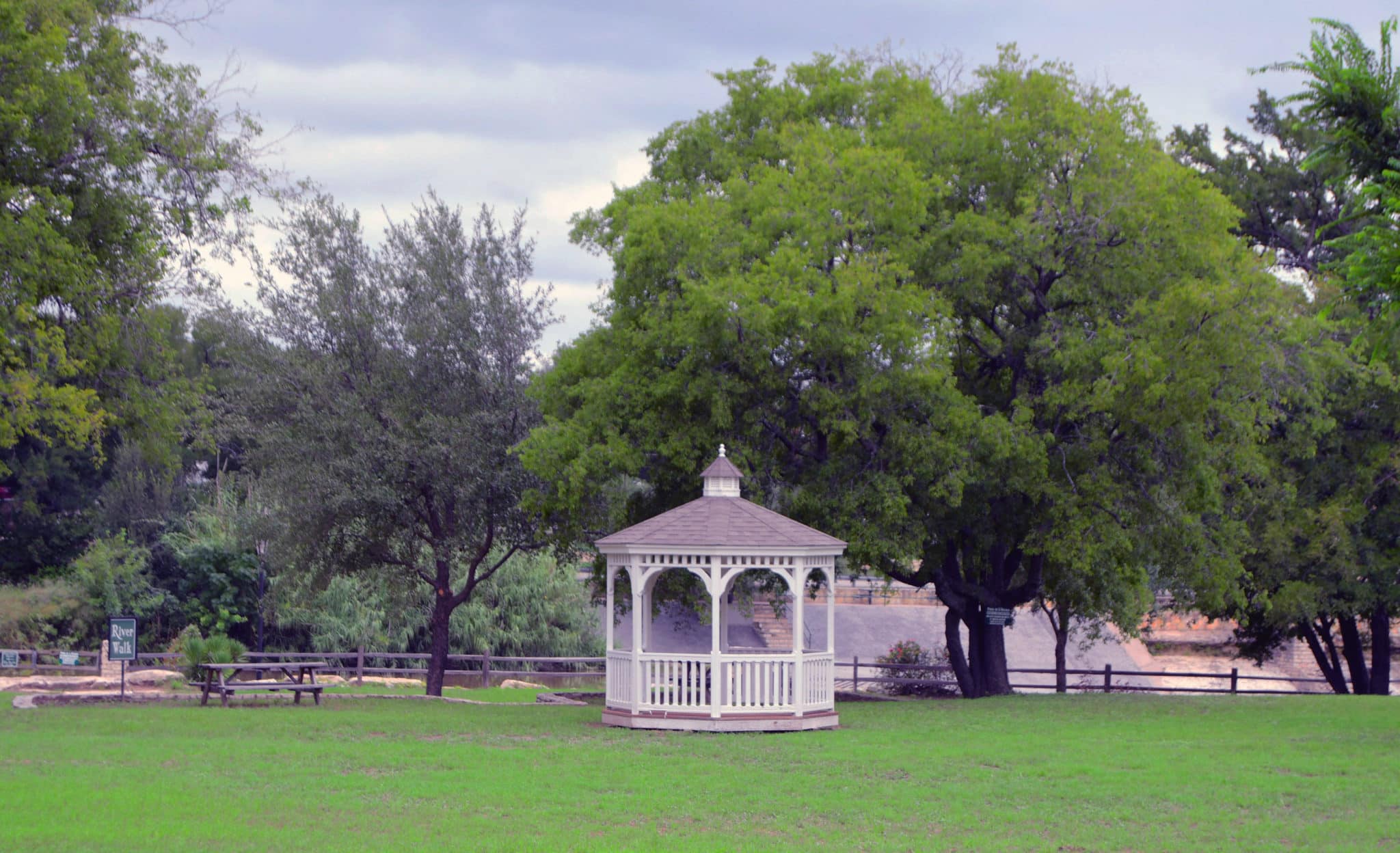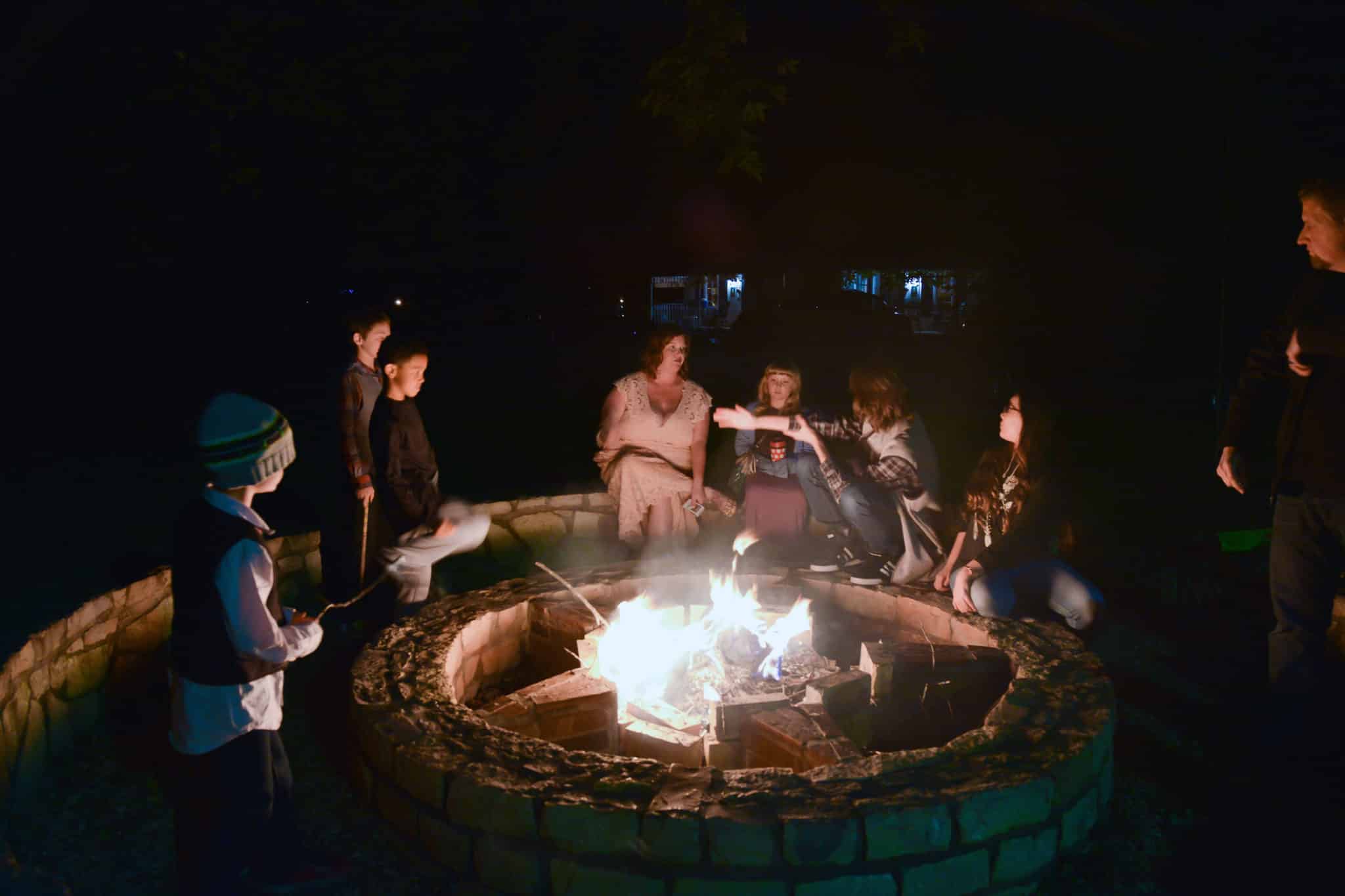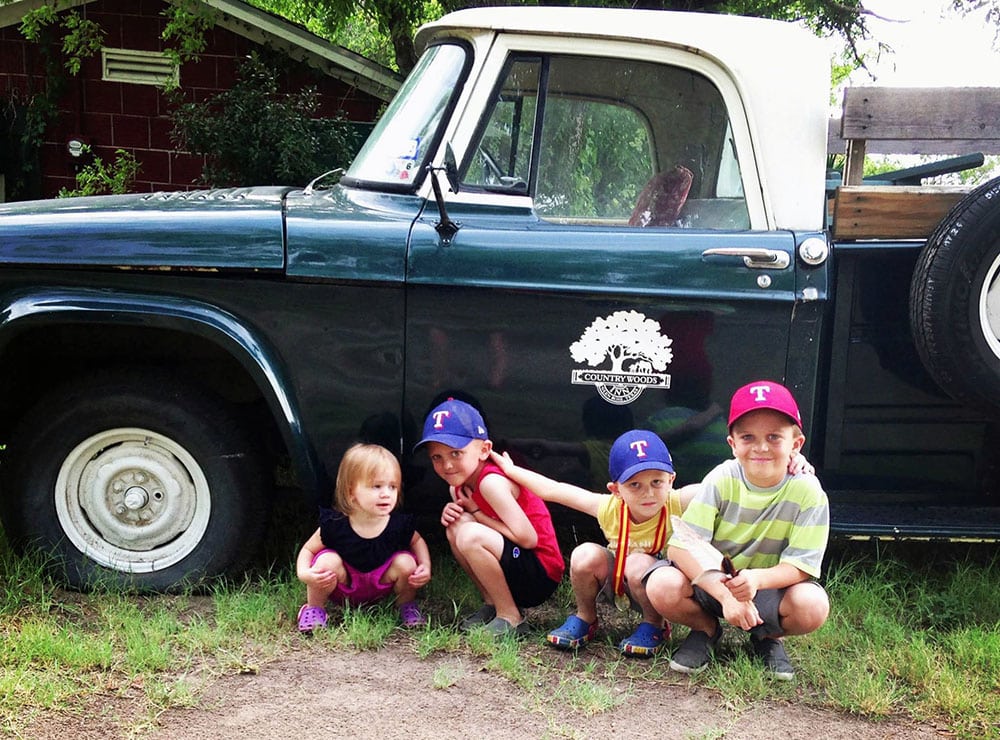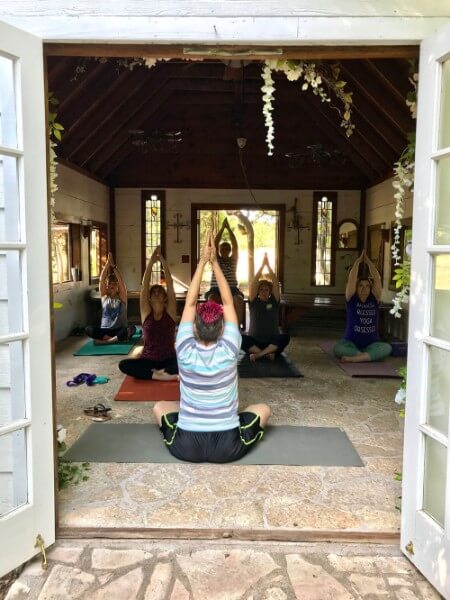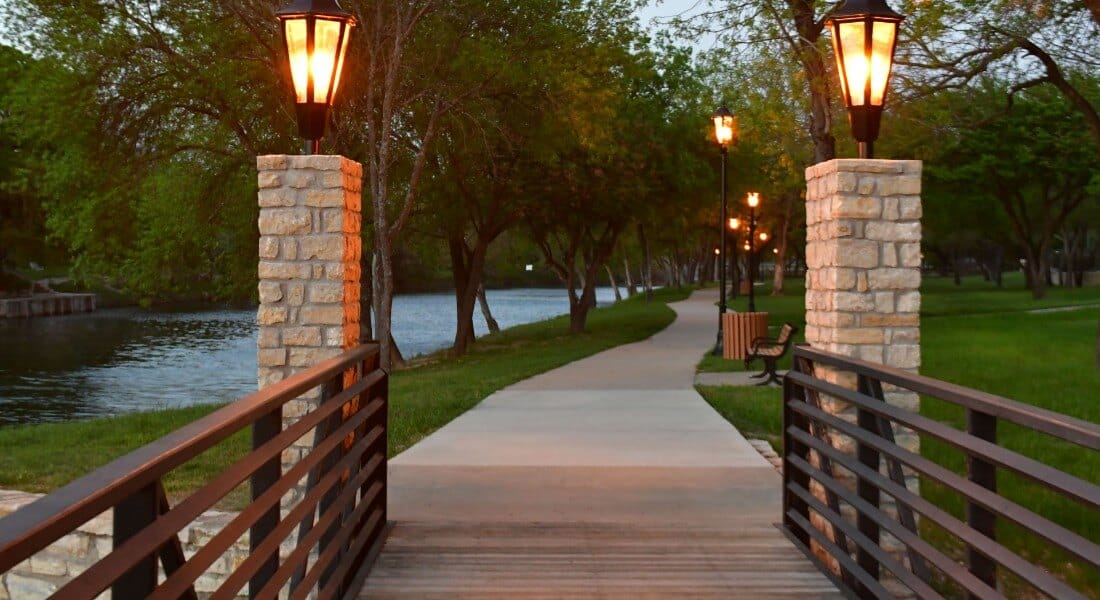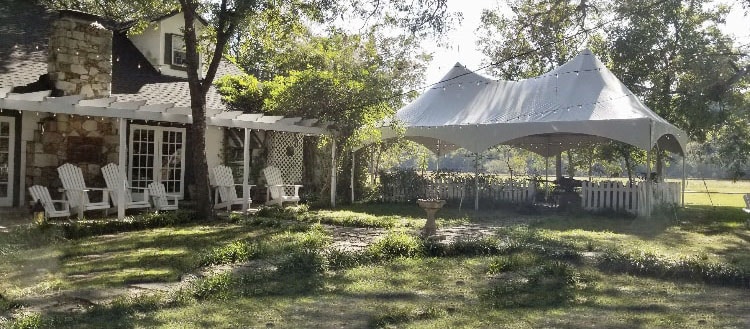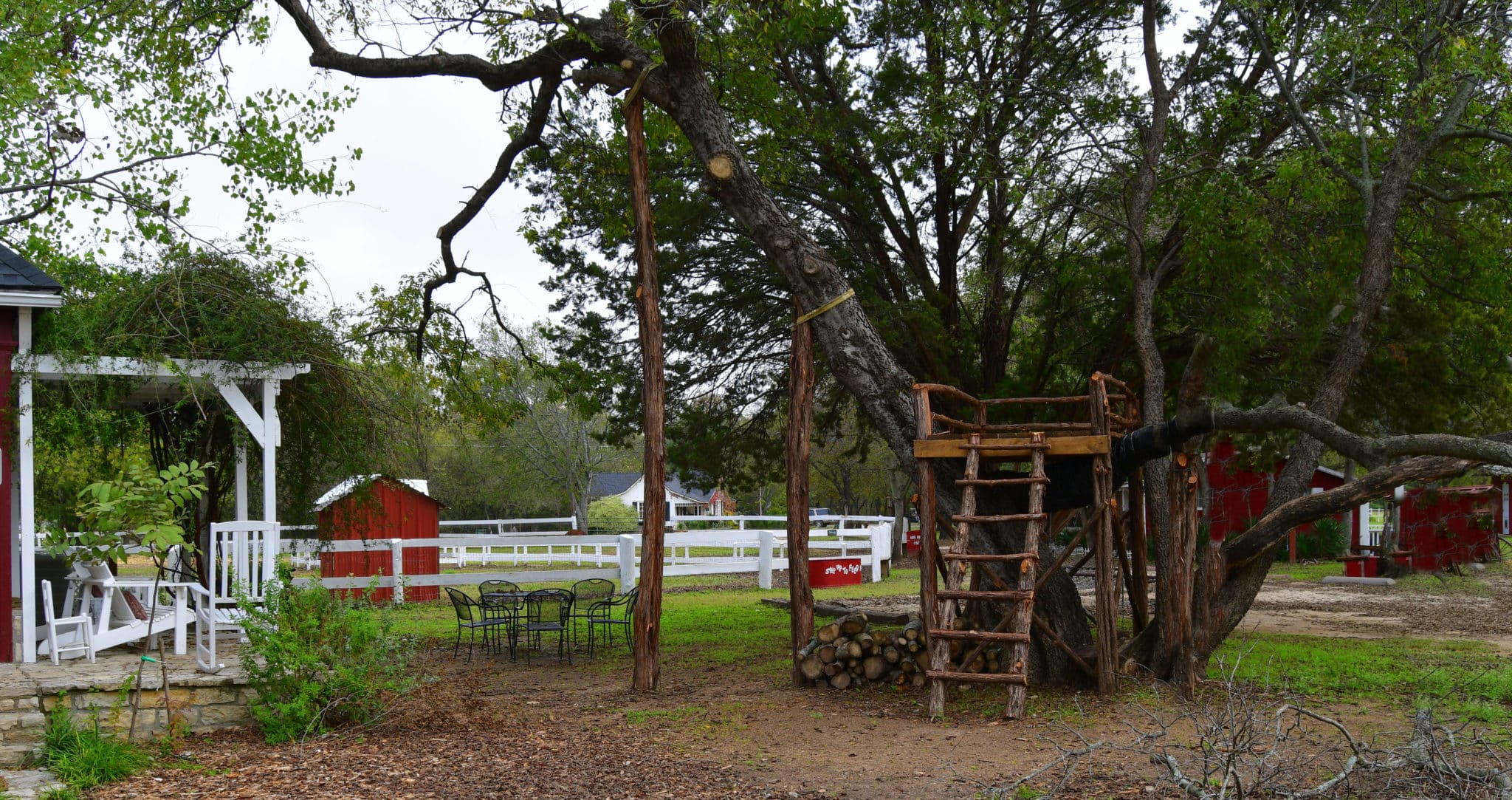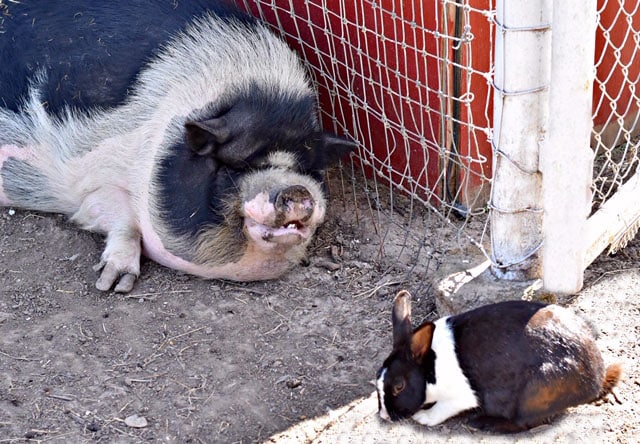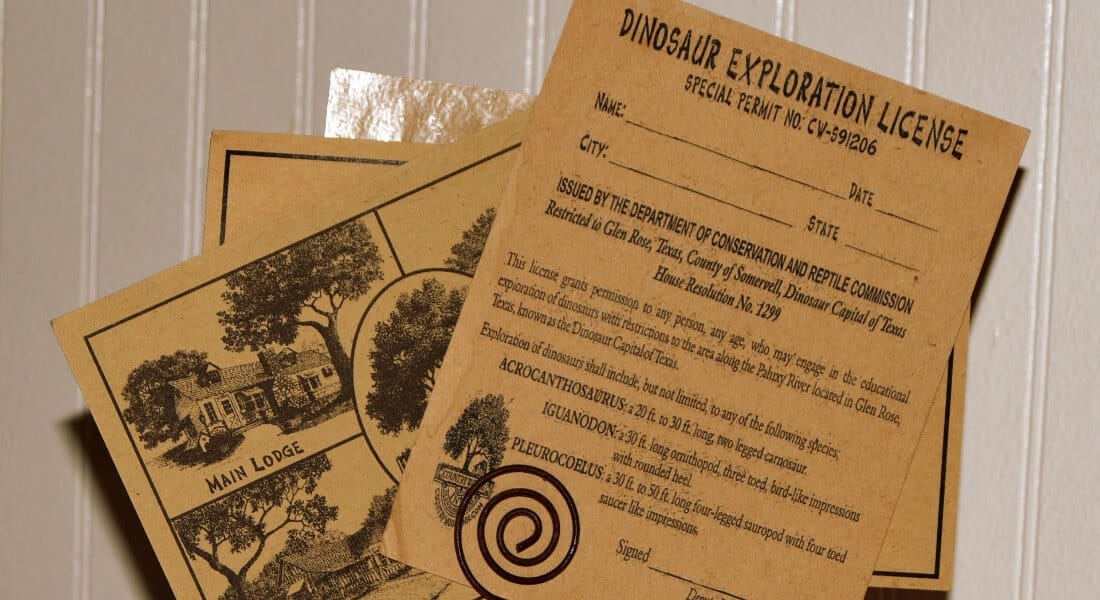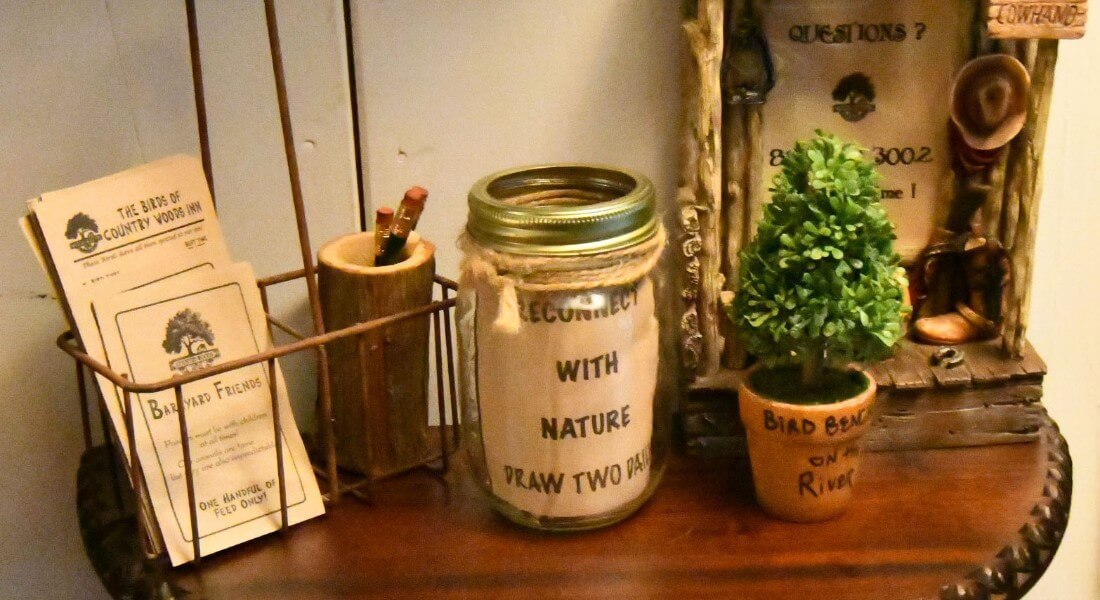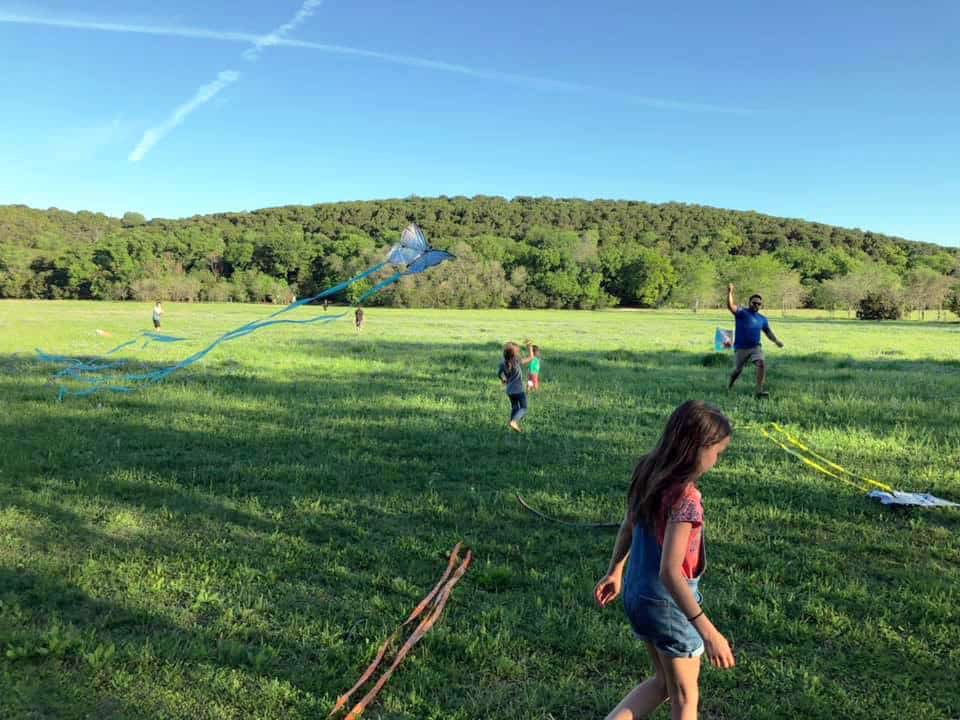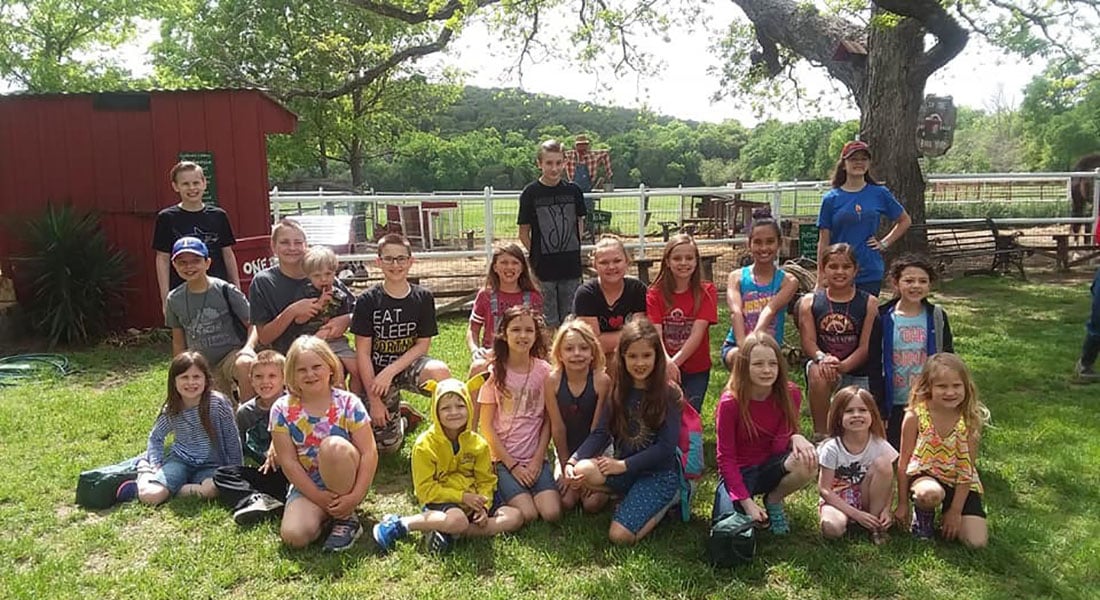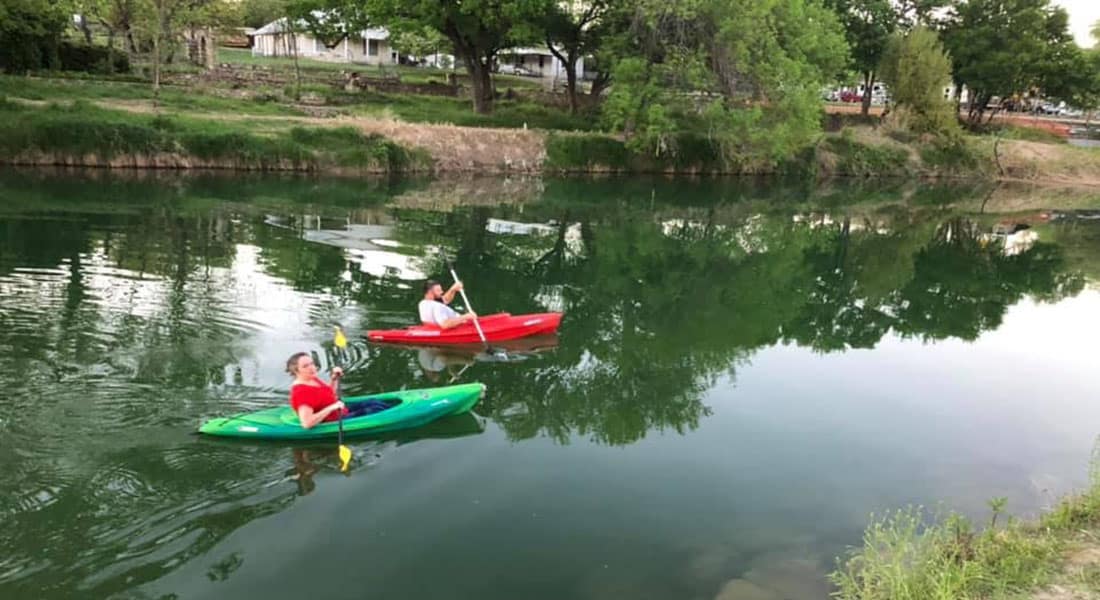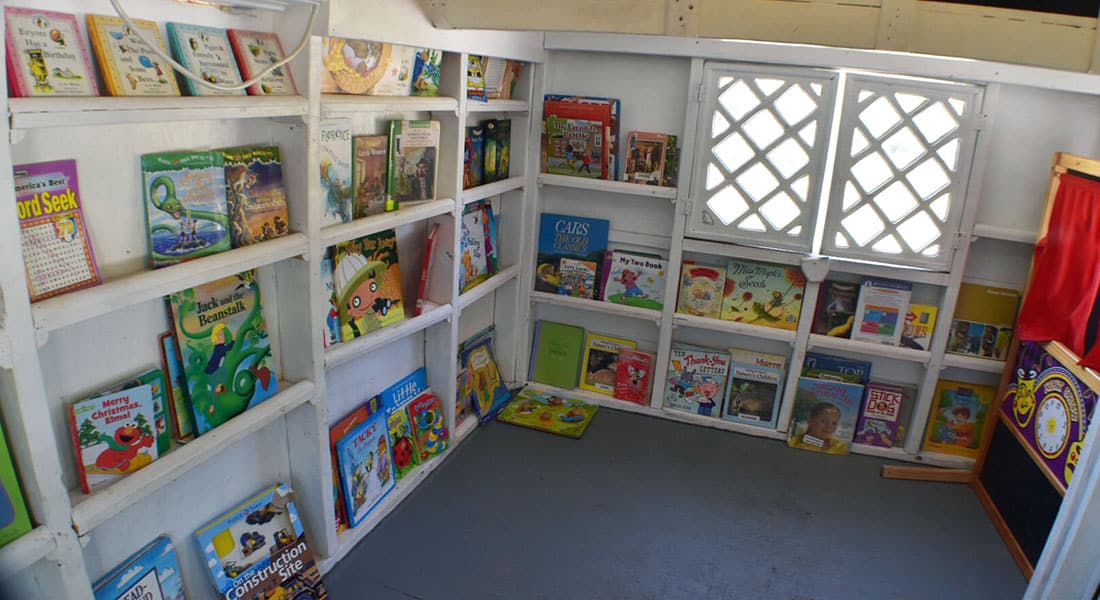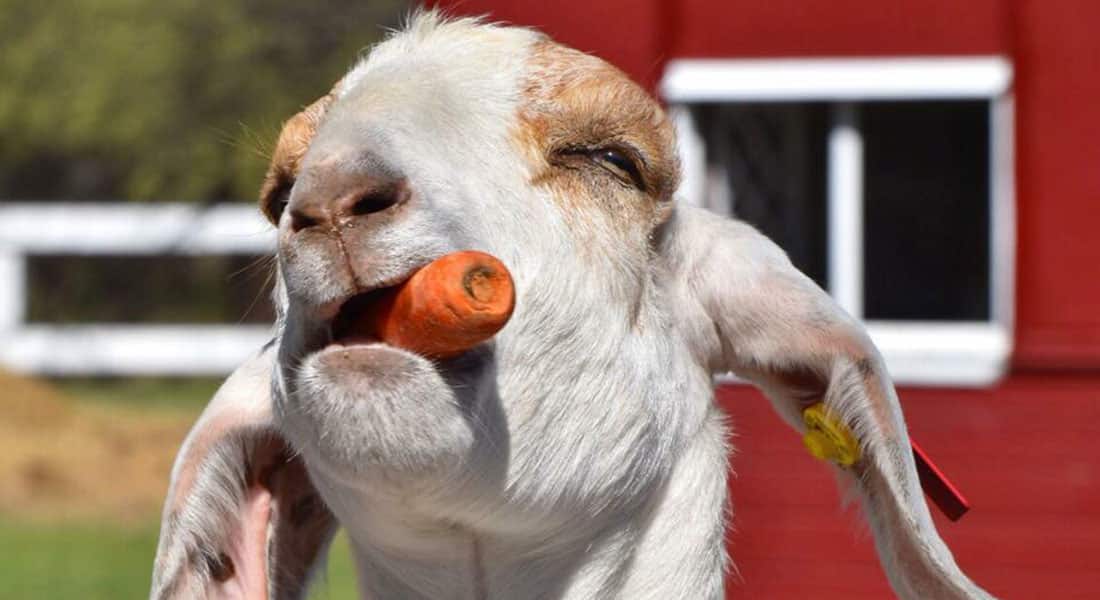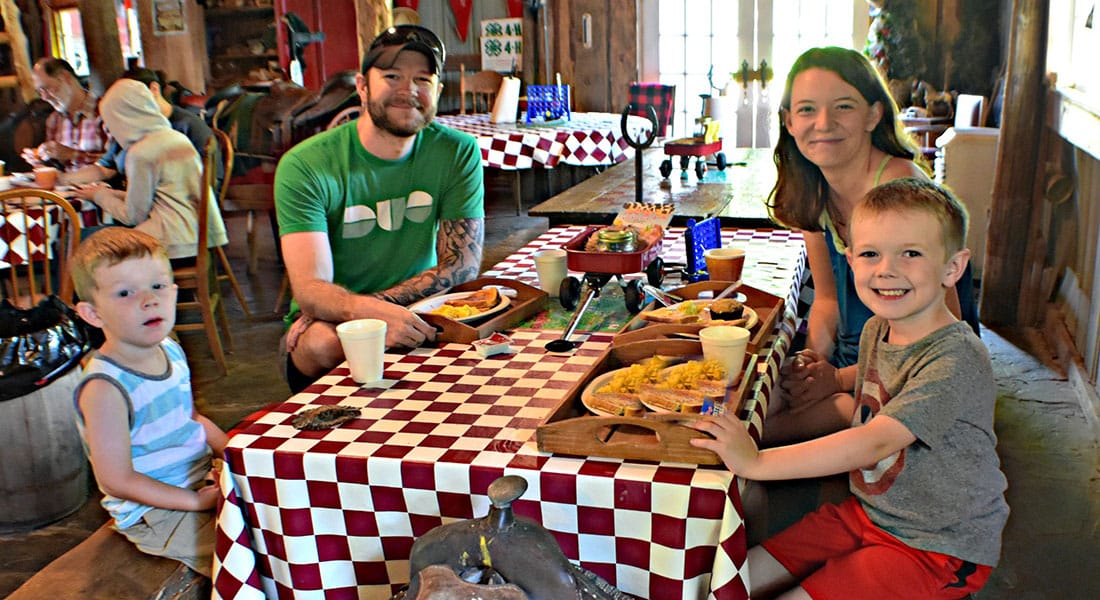 Young boy carefully holds a grey and white rabbit, standing near a fire pit.
Goats and burros in a pile of hay in a paddock.
A child's feet walk along a steel container while a goat is up on the fence.
Two little blonde boys site on wooden benches neat red wagons full of firewood.
A group of kids stands on a stone plinth in a dinosaur park.
Two small goats butt heads in a pile of hay.
A young blonde woman pets a chestnut horse on the nose.
A group of people practice yoga in a rustic space.
A path lit by carriage lamps along a river at dusk.
"Dinosaur Exploration License" held together in a clip.
Various items printed on brown paper on a wooden table.
A group of homeschool kids taking a group picture holding bunnies.
A man and a woman in red and green kayaks going down the river.
Children's books on white shelves inside a kid's library playhouse
A white goat with a carrot in his mouth looking up
A mom, dad and two sons sit around a red and white checkered table in the breakfast barn eating eggs with a saddle for a seat.